The typical village ensemble of dancers and musicians BESKYD ZUBŘÍ represents its Wallachian region (North Moravia, Czech Republic) since the year 1945 already. Its repertoire is taken from the region surrounding Zubří and Rožnov, two small towns in the heart of so-called Wallachia. This part of the country was poor in the past but rich with the beauty of the countryside in the Moravian mountains of Beskydy.
 The ensemble has got on the repertoire a wide range of entertainments: 20 minute´s folk medley, two hour´s evening concert or entertaining performance. It is formed of Wallachian folk dances, rural and folk songs, various scenes and folk stories. However, the inseparable part of the ensemble is dulcimer music groups. They will offer you to look into the beautiful and endless treasure of Wallachian folk songs. These dulcimer music groups are performing their independent shows for evening and other entertainments.
 We give out the heritage of our ancestors not only in the Czech republic, but also abroad: Spain, France, Holland, Italy, Germany, Austria, Hungary, Poland, Finland, Slovakia or Greece.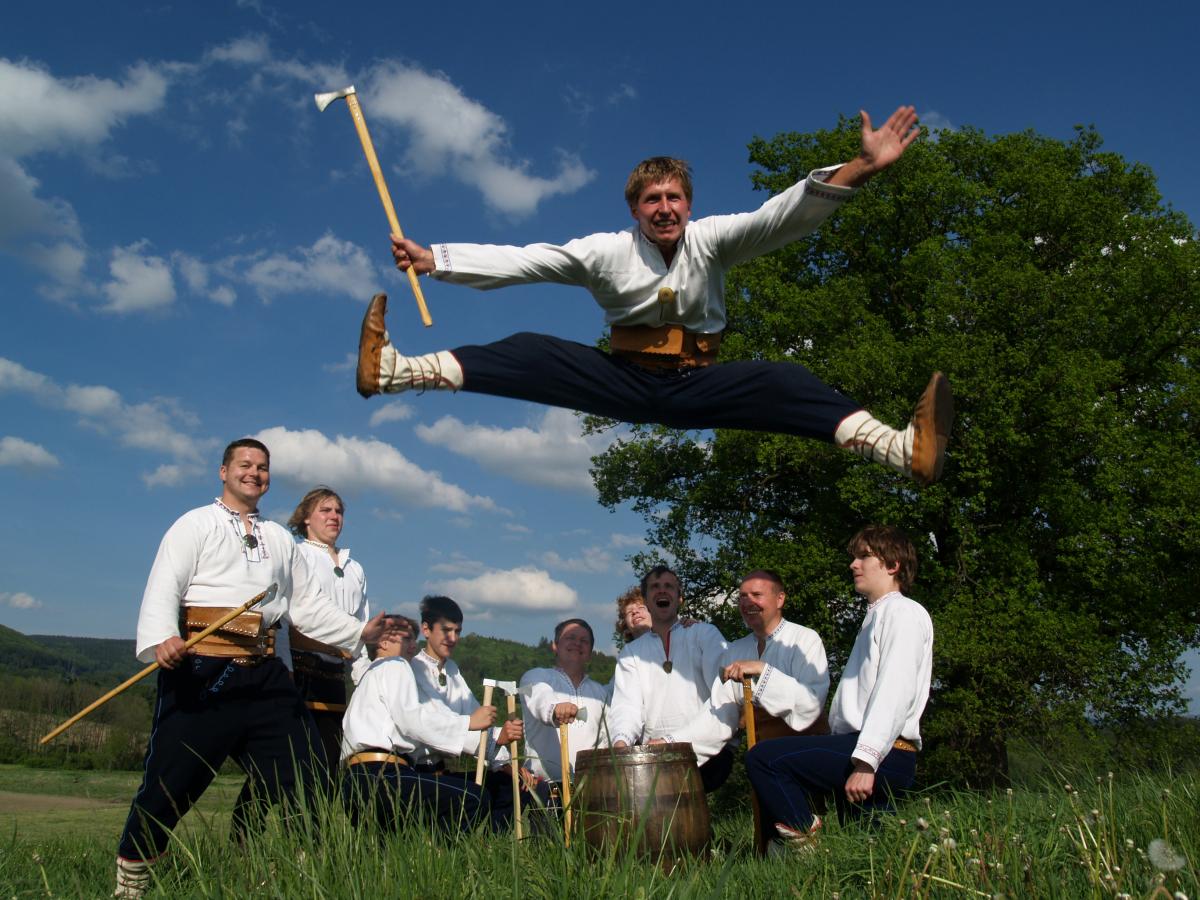 The ensemble keeps old traditions and customs of the Wallachian region. These facts are demonstrated by its participation on different occasions: Easter, St. Nicholas´Box, Christmas carols, arrangement of the "Evenings with the dulcimer", organization of the traditional "Old Wallachian Rural Ball" and of the feast "May Tree Felling".
 The principal mission of the Wallachian group BESKYD is to give a lot of pleasure and smile to the people, to develop old traditions of the Wallachian region and to celebrate the beauty of the life with the dance, music and songs.
Addres :
Valašský soubor písní a tanců Beskyd
Hamerská 10
756 54 Zubří
Czech Republic

E-mail: vspt.beskyd@post.cz
Ensemble manager :
Vítězslav Staňo 
tel: +420 737 219 504